A light show for the COVID-19 era
When else in your life would you have full control of huge and dangerous sky lasers using your phone?
Seb Lee-Delisle, the BAFTA-winning artist behind PixelPyros, ​Laser Light Synths​, and ​Lightning Catchers​ presents a new work; ​Laser Light City​ – a dazzling city-wide interactive laser light installation you can enjoy from your own home.
LASER LIGHT CITY : Why now?
Light festivals and outdoor events are facing an unprecedented challenge. We can't predict how long the present restrictions will remain, and once lifted, they could be reinstated at any time.
As a response to this crisis, we're developing a new work that spreads light throughout the city. A work that lets everyone express their creativity, coming together to make something breathtakingly beautiful whilst still safely in isolation.
This project is ideal for any event that is stuck in limbo, unable to commission traditional light installations.
Featured on BBC Click
Seb talked to BBC Click presenter Spencer Kelly about the project. Starts 20 minutes in.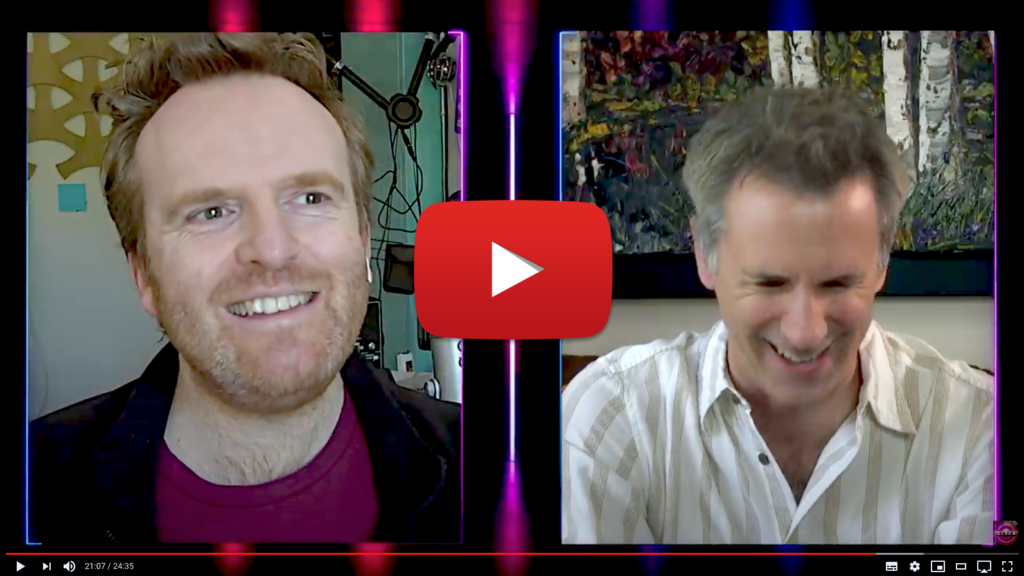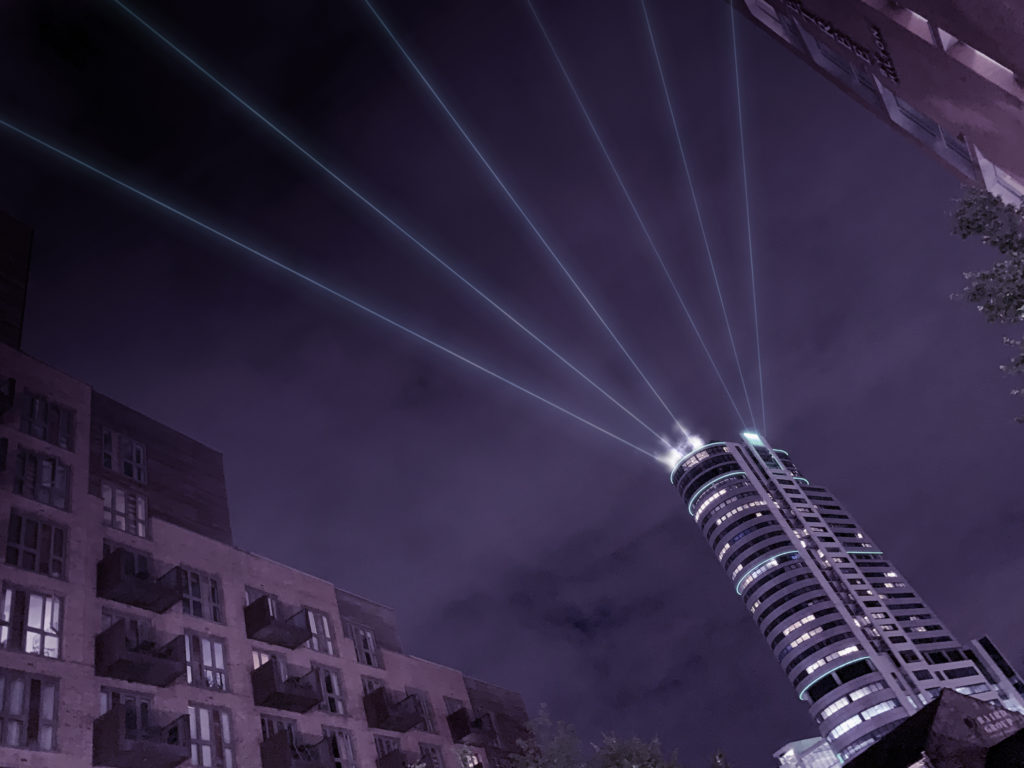 Spectacular
Installed on landmarks throughout the city, multiple lasers will fire beams into the sky. Our lasers are so bright that the spectacle can be enjoyed from the windows, gardens and pathways throughout the city. There is no need for mass gatherings in any particular area.
Controlled via smartphone
The colours, patterns and positions of the lasers can be changed at will by the public via your smartphone. Laser Light City is such a rare and memorable experience – when else in your life would you have the power to control massive and dangerous lasers with a single swipe on your phone?
What if restrictions are lifted? Or heightened?
This light show will work no matter what restrictions are in place. It can be installed by our crew while maintaining social distancing. It can be enjoyed by the participants while in full lockdown. If the restrictions are completely lifted, it will work just as well with people travelling around the city to get a closer look.
This installation can go ahead no matter what happens next.
Booking enquiries
Now taking bookings
Laser Light City will be launched later in the summer of 2020. If you want to find out more, please email us at bookings@seblee.co – let us know who you work for and possible dates/locations and we'll send you a PDF brochure.