Over one hundred thousand visitors enjoyed the spectacle of Laser Light City in Newcastle, and the project was featured across the world in newspaper articles alongside Sydney, Paris and New York in their New Year's Eve round-ups.
Lasers lit up the Tyne Bridge, Sage, Baltic and many other local landmarks and social media has been filled with dazzling images and footage. The project ran for three nights giving more people the chance to experience the interactive lasers outside of the busy New Year's Eve celebrations.
A subsequent poll organised by NE1, the local business improvement district, showed an un-heard of 95% approval rating.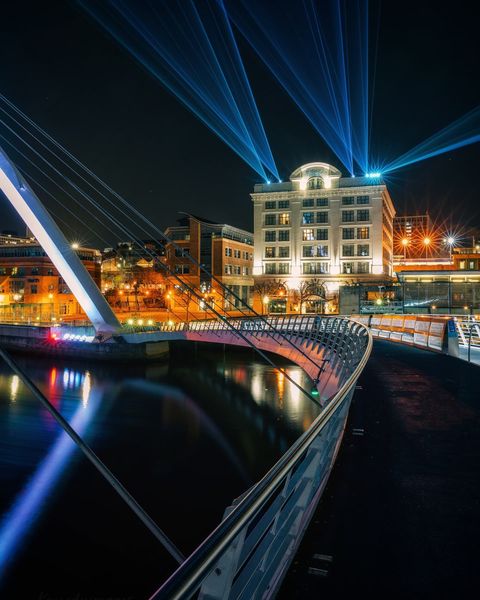 It was an absolute thrill for us to work in such a beautiful city, we had a huge crew that includes laser technicians, web developers, server support, producers, film crew and drone operators. We would love to come back next year, let's wait and see!