It may not be the biggest by any stretch but it is definitely one of the most gorgeous Laser Light City installations so far. The combination of the iconic architecture, location far out to sea, the ambient darkness, and moisture in the air meant that the lasers could be seen clearly for miles around.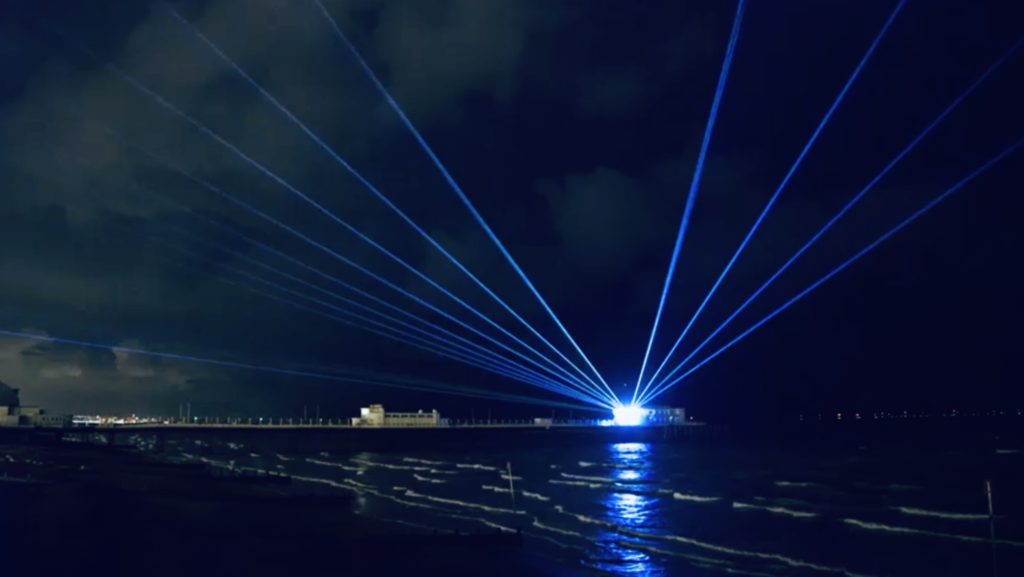 Spread across the two nights, thousands of people came to see the spectacle, but critically there was never an unsafe crowd as the show could be seen across a very wide stretch along the seafront.
Full credit to Worthing Borough Council for giving local residents something special to enjoy in the run-up to Christmas. Massive thanks go to all involved in supporting this event, including Worthing Theatres and Museums and Perch.