Brighton legends Same Sky couldn't do Burning the Clocks in quite the same way this year, but we were happy to help them out with a customised version of Laser Light City.
Instead of sky laser beams, we projected laser sparkles onto St Bart's church and the Metropolitan College tower. And just like with Laser Light City proper, it was all controllable through your phone.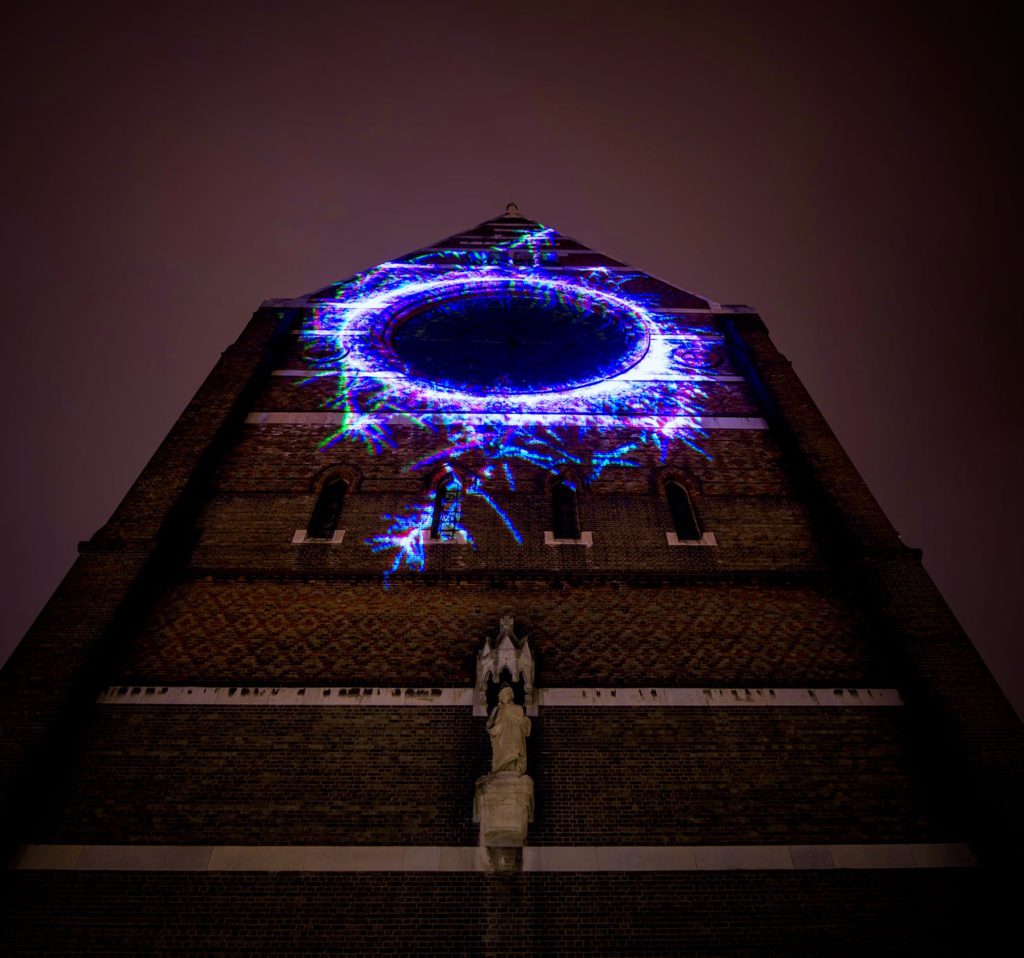 It was a great chance to try an alternative set up and we're sure that it'll will form part of our future installations. Thanks so much to Same Sky (who helped us with our Laser Light City Brighton installation) and we hope that there will be more collaboration next year with the return of the full-scale Burning the Clocks event.