At this year's RI Christmas lectures, Seb was invited to create a laser ocean effect for the sea-themed episode presented by Dr Helen Czerski. Helen's always up for an adventure and she made quite the entrance as she was lowered through the lasers on a wire!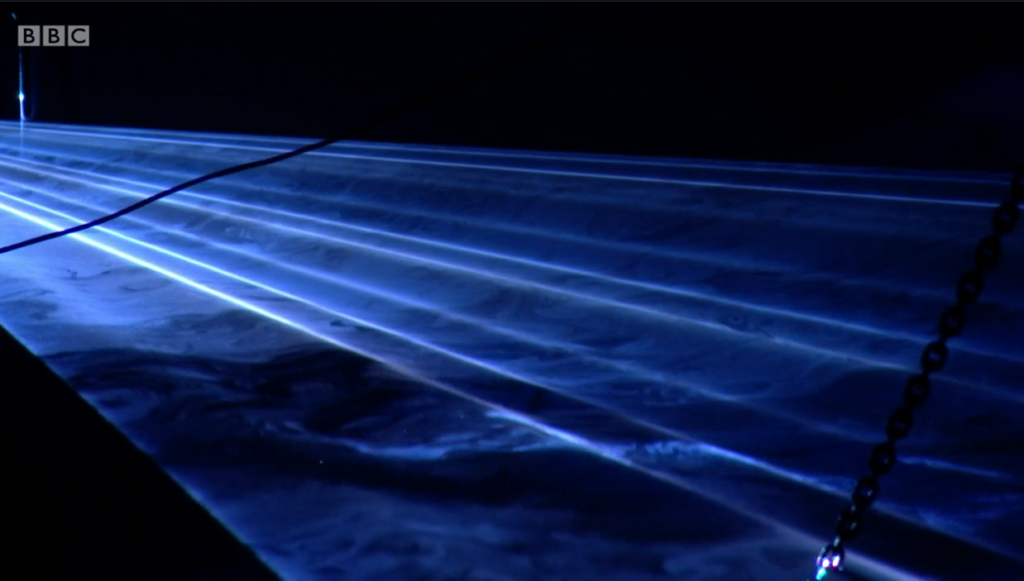 It's such a pleasure to work at the incredible Royal Institution's Faraday theatre where so many historic science events have taken place. You may remember at last-year's lectures where Seb was on-screen demonstrating live laser coding. It was way more relaxing to be behind the cameras this time, but an honour nonetheless.
The episode was broadcast on 29th December and is available on BBC iPlayer. It will be coming to YouTube later in 2021.