It's a strange time, that's for sure, and many of our favourite light festivals are in limbo, with no way of knowing what the situation will be come Autumn and Winter.
So that's why we've come up with Laser Light City, a brand new COVID friendly light installation. The idea behind it is that we can mount enormous sky lasers onto the landmarks throughout the city, and let you control them with your mobile phone. It's lock-down friendly; the lasers are so bright, you can enjoy the spectacle from your windows, gardens and walkways.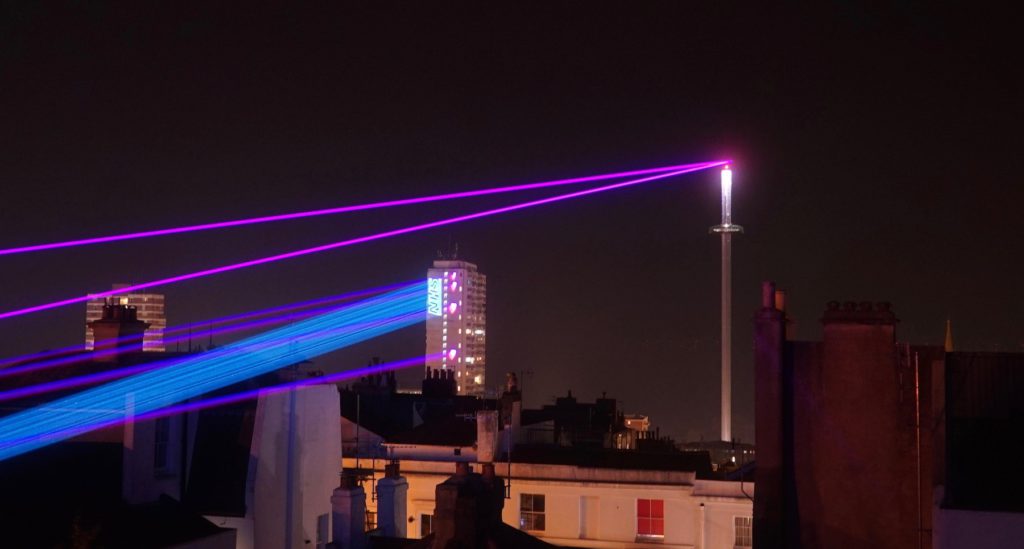 We're delighted to announce that we've been awarded a substantial Arts Council grant to help develop the project over the summer, ready for a test installation in Brighton later in the year.
There's more information about the project on our Laser Light City page. If you think that might be something you're interested in bringing to your city, please get in touch.