Winner of 2 x International Laser Display Association Awards 2018
Lightning Strikes is a large scale laser projection project that recreates various electrical effects around the facade of the building. Electric arcs crackle and spark, Jacob's Ladders rise up the towers, all culminating in an earth shattering lightning storm.
The electric effects discharge across the building, emitting a multitude of sparkling particles that cascade down to the ground.
Interactive version – Lightning Catchers!
We now have an interactive version of this project that features light sticks controlled by the participants. The sticks spark into life as you move them into the path of the bolts of electricity.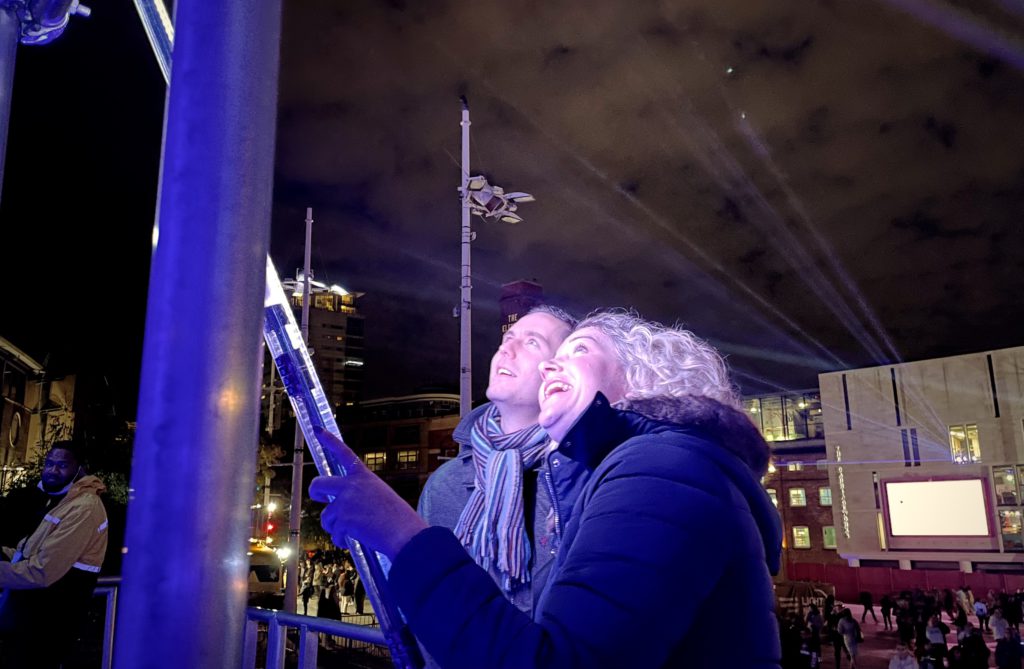 This version was prototyped at Enlighten Bury and then given its full-scale debut at Light Night Leeds 2021.
The project can be customised for a variety of different locations and has previously exhibited at :
Enchanted Parks Gateshead
Spectra Festival Aberdeen
Púca Festival, Trim, Ireland
Glow Festival, London
Latest news about this project